Review
NO TIME TO DIE. A Finale Worthy of a Record Holder
No Time to Die is primarily the finale of a certain era.
When in 2005 it was announced that the new James Bond would be Daniel Craig, many viewers revolted against this decision. With a rather rugged appearance and, on top of that, sporting blonde hair, he was not considered by the media and audiences as a worthy successor to Pierce Brosnan's legacy. However, after the premiere of Casino Royale, there were considerably fewer voices of dissatisfaction. Craig proved that he possessed enough charisma and rough charm to embody Agent 007 for some time. Today, the actor concludes his adventure with MI6, and No Time to Die is a fitting farewell to the role of his life.
From the very beginning, Craig's Bond was a more "humanized" version of the beloved agent in Her Majesty's Secret Service. Unlike previous portrayals of 007, starting from Casino Royale, James Bond became a more emotional man, with vulnerabilities, and, though still a womanizer, open to love. His painful relationship with Vesper Lynd (Eva Green) or the complicated connection with Madeleine Swann (Léa Seydoux) are evidence that women in James Bond's life have ceased to be mere objects or puppets, becoming the rulers of the heart of Agent 007 – and his greatest weaknesses. Representatives of the fairer sex have always been a threat to Bond, but this time, the threat does not come from them – it's love and the desire to protect the beloved that prove to be fatal for 007.
Even though earlier adventures of James Bond with Daniel Craig emphasized the psychological and emotional transitions of the character, No Time to Die goes even further in this regard. When Agent 007 ends his service once again and tries to find peace in the arms of Madeleine Swann, the demons of the future immediately catch up with him – and it's not about the past of James himself. Several years later, still in spy retirement, Bond is located by his former CIA acquaintance, Felix Leiter (Jeffrey Wright's first appearance since Quantum of Solace). He learns that an unknown villain has obtained a deadly biological weapon, and the key to solving the case is a Russian scientist (David Dencik). Although Bond is retired, he doesn't need much persuasion to return to action. He quickly ends up in Cuba, where, with the help of the slightly crazy Paloma (a phenomenal cameo by Ana de Armas!), he manages to locate the scientist, though it's just the beginning of troubles.
No Time to Die repeatedly suggests throughout the movie that this is the last incarnation of Bond that we know. The word "retirement" is declined in all cases; Agent 007 even refers to himself as an "old dog," and when he tries to charm Paloma with his over 50-year-old charm, the tempting Cuban quickly makes it clear that a romance with an aging agent is the last thing she would want. Although he is still MI6's last hope – and even the world's – James Bond is no longer a symbol of sex and power. This is also evidenced by the fact that British intelligence has already found a replacement for him – the new super-agent Nomi (known from Captain Marvel, played by Lashana Lynch) embarrasses Bond with her resistance to his charms and her reluctance towards his methods. Nomi is strong, unyielding, and… stylish – she drives supercars, dresses like a movie star, and handles weapons perhaps even better than James himself. But when it comes to gathering information and saving the world, Bond's experience proves invaluable, and these two – despite initial reluctance – must cooperate and trust each other. And thus, perhaps for the first time, Agent 007 doesn't act alone.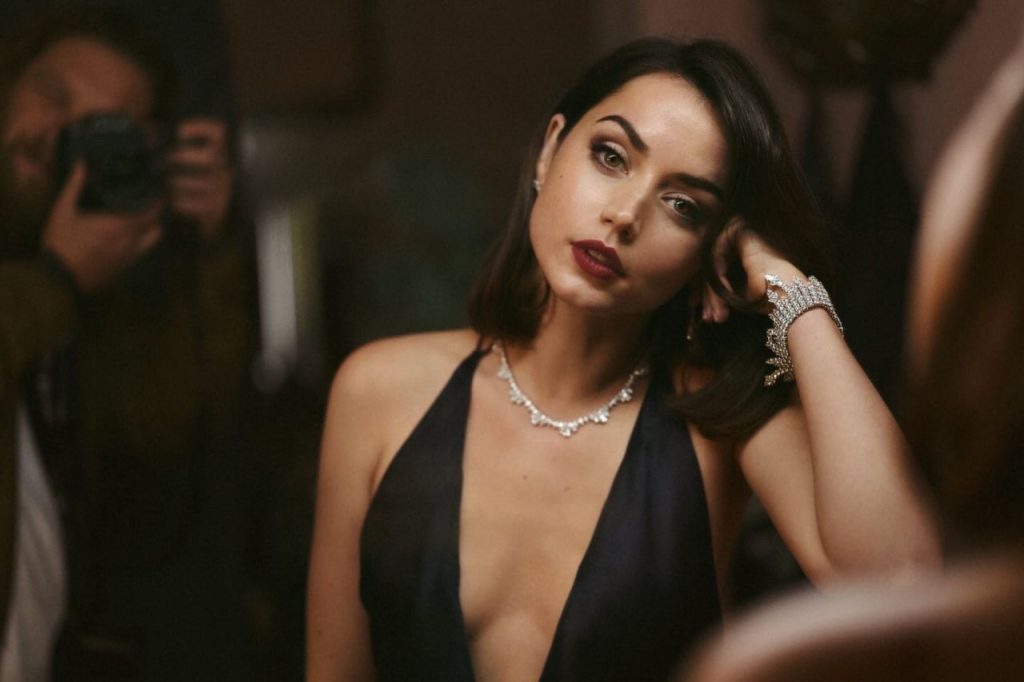 Cary Joji Fukunaga, who replaced Danny Boyle as the director, created a truly spectacular ending. The 25th film about the adventures of James Bond, often postponed due to the coronavirus pandemic, is innovative in many ways – some of these innovations have already been mentioned in this text, others I couldn't reveal here. But No Time to Die is primarily the finale of a certain era – Daniel Craig embodied Agent 007 for 15 years, which, considering only the Bond canon films, is a record. So, he deserved a farewell befitting a record holder, and it seems that's exactly what he got.