Follying around
Bizarre OBSESSIONS of famous DIRECTORS
Watches, female feet, time and other crazy obsessions of famous filmmakers.
I guess each of us has our own bigger or smaller obsessions. It is no wonder that such sensitive people as the creators of cinema are often also succumb to them. Interestingly, for some directors, their obsession is so strong that they express it in their films. As a result, apart from the author's style or appearance of the cinematographic image, thanks to the constantly recurring motifs in the filmography of a given artist, we are able to recognize in no time what name is responsible for a given title. And just to be clear, I mean just an intense interest in a topic, thing, or person, not a mental disorder. Although… in some cases I have some doubts about it.
The watchmaking precision of Guillermo del Toro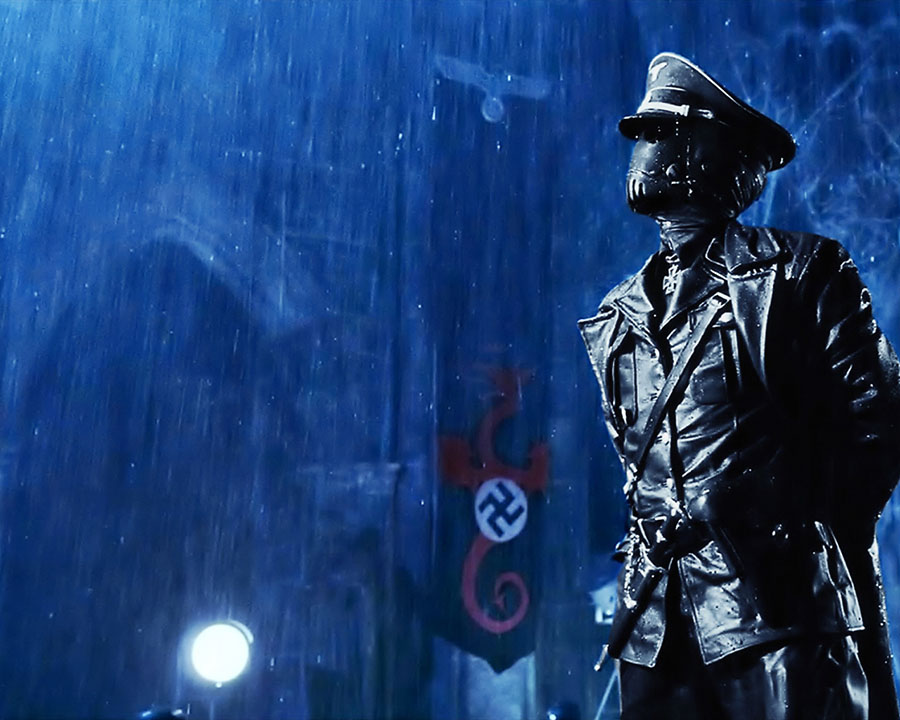 Among the many obsessions that Guillermo del Toro has been obsessed with for years, the one concerning clock mechanisms seems to me the most fascinating. In many interviews, the Mexican director admitted that since he could remember, he had enjoyed opening watches to admire the movement working inside them. This passion can often be found in a quite direct way in del Toro's film work, starting with his feature debut, Cronos (1993). The title Cronos is a visually intriguing combination of a Fabergé egg and the so-called a living brooch, i.e. jewelry popular in Mexico in the 1980s, based on beetles unable to fly. Inside the film device, outside the mechanism, there was an insect which, according to one of the characters, is a kind of living filter. The insect sucked the blood of the Cronos user, offering immortality in return. The theme of the clock mechanism in del Toro's work is of course also present in the film Hellboy (2004) thanks to the character of Karl Ruprecht Kroenen, extended in relation to the comics, but the Mexican director gave the greatest vent to his obsession with this point in the continuation of the adventures of the half-demon and half-man from 2008, presenting the final Hellboy and Nuada's duel on working gears.
Quentin "Footman" Tarantino
Some call it an obsession, others a fetish, but Quentin Tarantino himself does not consider his evident fondness for observing bare feet in these categories. According to the famous director, filming this part of the body is nothing more than referring to such masters of cinema as Luis Buñuel or Alfred Hitchcock, for whom this motif appeared as often. Although it's hard for me to believe these words, after a moment's reflection, I come to the conclusion that almost every depiction of female feet in Tarantino's films is somehow justified by the plot or is related to the character's characteristics. In Pulp Fiction (1994), Mia Wallace's feet are shown after the famous dialogue between Vincent and Jules about their massage, in Kill Bill (2003) Black Mamba must rise to the top and move her little toe first to "move" her feet and be able to start again. In Inglourious Basterds (2009), a shoe that fits Bridget von Hammersmark's foot is the ultimate proof to Hans Landa that she is a traitor, and in Once Upon a Time in Hollywood Sharon Tate's dirty feet reflect the character's penchant for going barefoot wherever only she could afford it. So? Should we call Quentin Tarantino a "footman"?
Jump off a building with Richard Donner
It must be admitted that Richard Donner, who died last year, had a hand in creating blockbusters. After all, Donner's filmography includes such popular titles as The Omen (1976), Superman (1978), Superman II (1980), Goonies (1985), Scrooged (1988) and the Lethal Weapon series (1987-1998). Despite the genre differences between the above-mentioned productions, most of them have a certain mysterious theme in common. It's about the scenes where the characters jump off the roof of the buildings. Interestingly, Donner's obsession with this has allowed him to create often-iconic sequences of shots, with the help of which every movie fan automatically associates which movie they come from. The confirmation of the above statement can be, for example, the death scene of Damien's nanny from The Omen or the jump of Martin Riggs with the handcuffs of a man trying to commit suicide with the first Lethal Weapon. In one of Richard Donner's underrated productions, Conspiracy Theory (1997), the character played by Mel Gibson even states that a man overcome by love is able to jump off the Empire State. I wonder if Donner was trying to romanticize his strange obsession with this monologue.
Asia Argento and the Elektra complex
In one of the interviews, Asia Argento confessed that her family in Italy is perceived a bit like the Addams family. Most inhabitants of the Apennine Peninsula are somewhat suspicious of their mutual relations. It must be admitted that over the years the members of the Argento family have earned such a rating. Let's go back to 1993, the premiere of Daria Argento's Trauma. To work on this production, the famous Italian director hired his daughter for the first time. For the first time, he also asked Asia to appear topless in front of the camera. Asia was about 17 years old during the filming of Trauma. From that moment on, his daughter Daria became his muse. She appeared in 10 titles of the giallo legend and in most of them she played nude scenes, as well as sex or rape scenes. Although, as she admits, it is quite difficult for her to undress in front of her father each time, she eventually realizes that it is all about work, about aesthetics. How then should we treat her words that during the filming of The Phantom of the Opera (1998) she lost her virginity in front of her father? I don't really know which of the two is obsessed anymore.
Stanley Kubrick's bathroom
I am perfectly aware of the fact that in the case of Stanley Kubrick, in the context of the subject of this list, one could expect, for example, the director's love of control or precision. However, I chose… bathrooms. Partly in spite of it, and partly because I find it quite interesting. It turns out that bathrooms played a significant role in Kubrick's work. Regardless of whether the action of his film took place in ancient Rome or in the near future, the heroes of the master director always went to the toilets. What for? It seems that the author of A Clockwork Orange saw them as a place where people take off their masks and thus reveal their "animal" nature, discovering the truth about themselves. Just think of the meeting between Jack Torrance and Delbert Grady in the "red" bathroom in The Shining (1980), or the famous bathroom scene with Gomer Pyle in Full Metal Jacket (1987), or General Ripper's suicide in Dr Strangelove ( 1964). Yes! In every Kubrick film you will find a sequence of toilet shots and each of them is very important to the development of the plot.
Christopher Nolan's time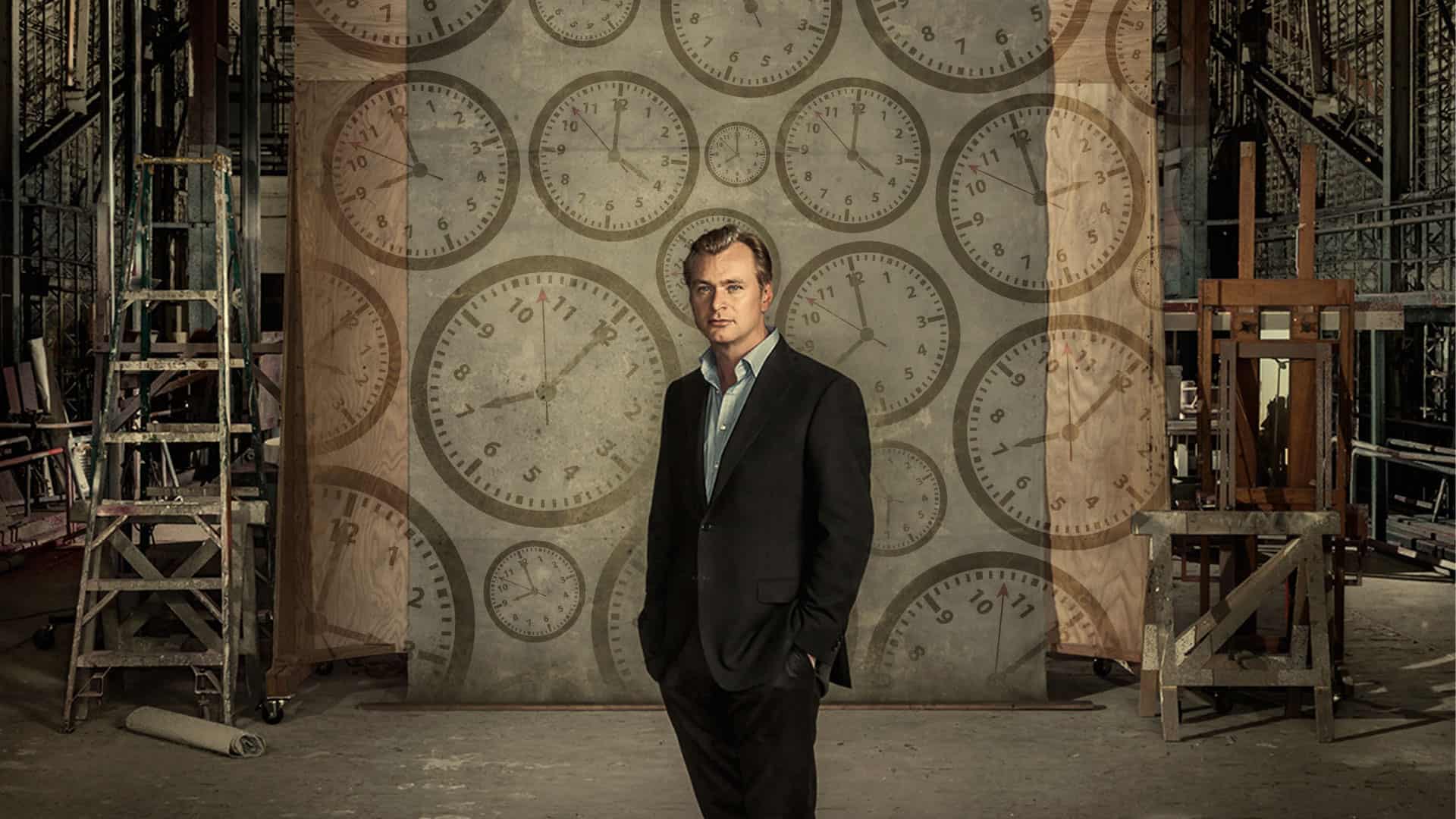 Many great directors have motifs in their work that are something of a signature, a characteristic. In the case of Christopher Nolan, time seems to be such a motif. Regardless of whether Nolan creates superhero or conceptual cinema, time plays a key role in them. The aforementioned obsession of the creator of Inception is visible from the very beginning of his work. It has already appeared in Following (1998), but Nolan expressed it most fully in the famous Memento (2000). The concept of time still serves this director not only technically, but also narratively. As his craft develops, and as he grows older, Nolan seems less and less afraid of the passage of time. He just became aware of it. Which, of course, does not mean that he will give up this concept in his next films.
Dad according to Steven Spielberg
Finally, let's return to obsessions related to family matters, but in a much less controversial version than those of the Argentos. It is about absent fathers in the works of Steven Spielberg. Where did it come from? Of course, because there was no dad in little Steven's life. His absence, however, was caused not by betrayal or leaving the family, but by workaholism. It was only years later that Spielberg confessed to his father that he always missed him and that at the same time he always put his mother on a pedestal. Even when it turned out that Steven's mother was responsible for the divorce of Steven's parents, then 19.