Erotic Cinema
Sex has many names. Erotic movies that are better than PORN
There are many productions about love and desire that are full of sensual tension, rich in intriguing, engaging plots or hidden sexual connotations that ignite the senses…
… and some of them may turn out to be as stimulating or even more stimulating than the pornography itself.
Love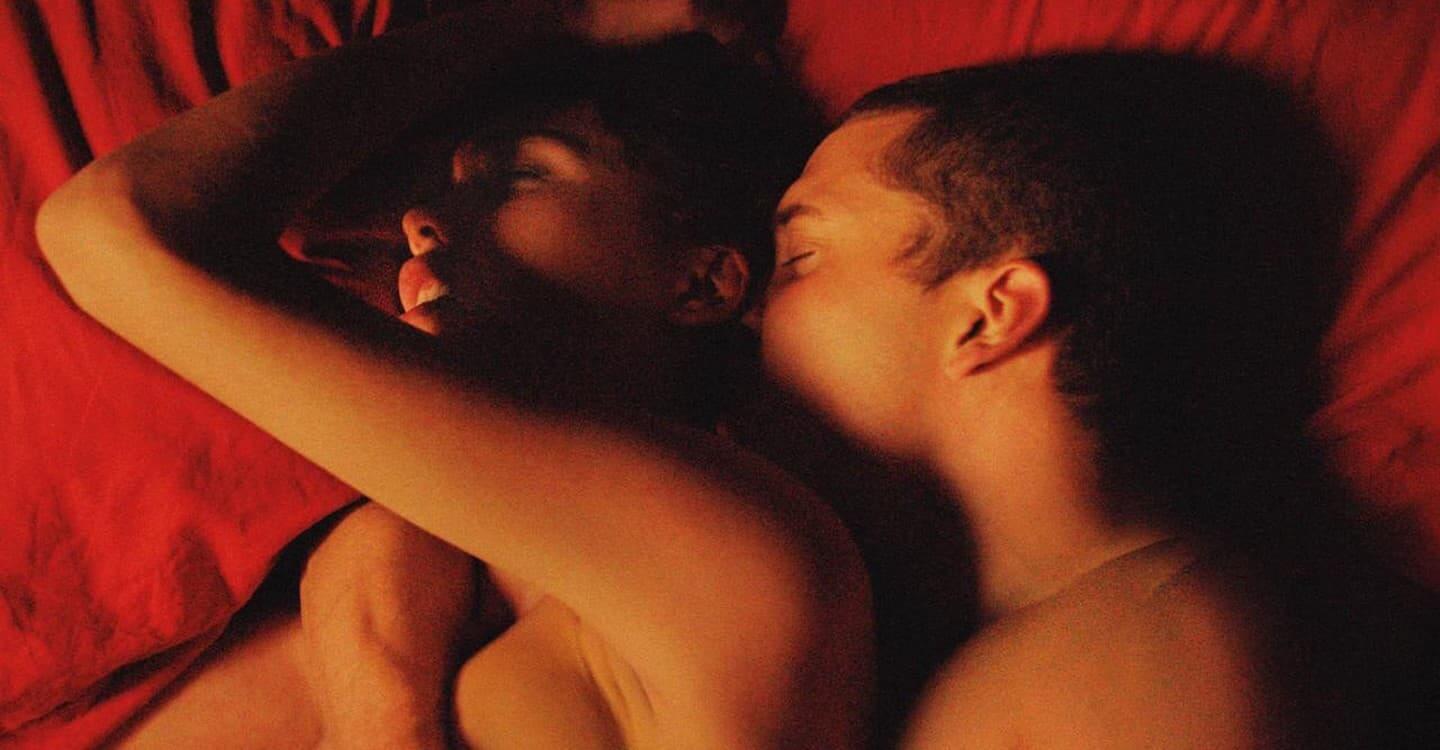 Love by the famous director Gaspar Noé is a movie brimming with sex. Most importantly, unsimulated sex. The director literally keeps the viewer in a state of permanent excitement, densely weaving successive scenes of sexual close-ups into the action. We won't experience even ten minutes without nudity, passionate images of intertwined bodies, scenes of fellatio or cunnilingus. The plot of the film is simple – Murphy is not satisfied with his life with his current partner, with whom he has a child. When he receives a disturbing call from his ex-girlfriend's mother, the viewer begins a sentimental journey with the boy to memories of a passionate relationship with Elektra. These memories, however, are mainly shown through the prism of their carnal urges and subsequent lascivious bed adventures. And although Love is essentially a sensitive portrait of a difficult relationship between two people who can't be together, and their relationship problems are drowned out by subsequent sexual excesses, the film is primarily characterized by very literal images of intercourses.
Noé is in his element here – he likes to shoot sex scenes, he studies the naked body with love. It is obvious that he enjoys it immensely. In fact, these scenes are shot with great respect – always in semi-darkness or with atmospheric light, with the help of well-thought-out frames, close-ups, from a voyeuristic perspective or from such that a viewer has the impression of participation in the act itself. It's really hard to watch Love and not fantasize about what the characters are doing on screen. Most of the suggestive bed scenes could easily triumph on Pornhub. The first seconds of the film are marked by mutual masturbation of the characters, which lasts until … the successful end. And the sensual love triangle between the three main characters – Murphy, Elektra and Omi, is watched by the motionless camera for the entire seven minutes. Love is kept in an atmosphere of pure carnal hedonism. The main couple, Murphy and Elektra, whom we follow, undertake various bed activities. They explore the theme of sexual pleasures far and wide. But sex with Gaspar Noé is never vulgar, awkward, irritable. It is always slow, tender, passionate, full of long kisses and sensual caresses, giving the opportunity to enjoy it slowly. The director focuses on a full, thorough exploration of sexual desire, which, combined with Noé's characteristic manner, becomes extremely stimulating and exciting for the viewer
Immoral Tales
Walerian Borowczyk is the undisputed master of artistic erotic cinema, and his most famous, eroticist Immoral Tales are the most complete example of this. The film breaks down into four blasphemous, provocative, morally ambiguous stories of shocking sexual interactions. The first one is a story of sexual initiation, in which a young boy tries to explain to his cousin what a high tide is in a provocative way. The second is about a blasphemous carnal wedding with Jesus, in which a young girl, under the influence of an illustration from a prayer book, compulsively masturbates with a cucumber. Subsequent stories use historical figures – Lucretia Borgia and Elizabeth Batory, who organizes a vampire lesbian orgy. The stories are not related to each other. However, each of them has a common denominator – a very strong sense of sensuality and carnal perversion. They are characterized by visually refined adoration of the sexual act.
Walerian Borowczyk looks after every piece of naked body with reverence and fascination. For example, in the story of a masturbating girl, his chaotically guided camera initially wanders to finally settle on the naked white-pink body vibrating in orgasmic spasms. In intimate close-ups, Borowczyk cherishes her soft buttocks, her nipples swollen with excitement, her hair falling nervously over fair shoulders. This voyeuristic act of masturbation was embellished with soft moans and sighs of shameless pleasure. The director does not show the whole thing – he prefers to focus on continuous close-ups that shorten the distance between the characters and the viewer, effectively stimulating their senses. Borowczyk is a true eulogist of carnality. What it shows is morally unacceptable, blasphemous, lewd, and yet it shows sex in an extremely aesthetic, visually sublime form full of vulgar finesse. Immoral stories are both sophisticated pornography and provocative satire.
In The Mood For Love
The presence of this title on the list may cause some righteous consternation. Although Wong-Kar Wai's talent in building a very intense sense of sensuality born between the two main characters cannot be denied, it is a film that, compared to the rest of the titles on the list, is completely devoid of nudity or carnal close-up scenes. However, this does not diminish the role of In The Mood For Love as an erotic film that engages the senses. This is a good proposition for those who are more excited by mystery and understatement than the clarity of visual sexuality. And that's what the relationship between the main characters is based on. A fiery relationship develops between Ms. Chan and Chow Mo-wan, which is marked by the secret that their life partners are having an affair. The heroes, however, promise to each other that they will not do the same.
Wong-Kar Wai builds its erotic atmosphere on the chemistry created between the characters and their beautiful innocence. Their deep relationship, however, is outlined not with words, touch or kisses, but with the help of close-ups, long glances or significant silence. Their long, wordless interactions convey a greater sexual charge than the sex scenes themselves. Their relationship is filled with erotic tension, which, intensified by the knowledge of their partners' betrayal, is suppressed and does not come to the fore in its bodily form. The eroticism of the relationship is intensified even more by the ubiquitous red in the film – the color of inflamed senses. The excitement and emotional charge that intensify throughout most of the film do not find an outlet in the film's finale, thanks to which this untapped sexual potential can be an incentive to relieve tension right after the screening. Especially with the music of Shigeru Umebayashi, which seems to be the perfect musical background for passionate sex, full of unhurried pleasure. In The Mood For Love is the epitome of sensuality without its physical aspect. The director uses breathtaking cinematography and atmospheric music to create a sexual tension between the two characters that is palpable a mile away, and that also spreads to the viewers. The anticipation of what could happen and what everyone hopes for but does not happen leaves viewers with a longing that is hard to ignore.
Ema
The film directed by Pablo Larraín is a poignant family drama in which the young and energetic dancer Ema begins to feel guilty after giving her adopted Pol to an orphanage. The story revolves around a woman, her partner, Gastón, a dance instructor, and friends of dancers who help Ema implement a spontaneous plan to rescue and kidnap Pol. So it's hard to call Ema an erotic film. It is a drama interspersed with many extremely suggestive sex scenes. Its highly stimulating character is embedded in many extremely sensual scenes of lesbian orgies. Close-up scenes between Ema and her friends are shot with the greatest reverence and resemble sensual music videos. Close-ups of kisses and bodies moving to the rhythm of sex are bathed in neon lights. This is accompanied by a seductively slowed-down image and always sensual music that brings to mind narcotic intoxication.
An important element influencing high excitement among the viewer, however, is the fact that the film is about professional dancers. I wanted this list to include at least one title whose theme is body language other than sex, but so similar – dance. Many films about dancers make admiring their trained body very stimulating for the viewer. Their attractive carnality is emphasized by Lorrain in every film scene. Bodies during sexual intercourse move with the utmost grace, as if it were a sensual dance arrangement. Graphic, pampered frames perfectly show the human body up close, which arouses the viewer's desire for direct physicality. So Ema is not only a drama with a complicated look at motherhood – it is also a film that celebrates the beauty of the human body in an attractive way.
The Dreamers
The Dreamers is a film by Bernardo Bertolucci who likes to push the boundaries of sexual correctness in his cinema. The most characteristic example of this is the controversial Last Tango in Paris, in which Maria Schneider and Marlon Brando indulge in violent, sadomasochistic and animated sex acts. The film has crossed previously uncrossable boundaries in many places, such as the character of Schneider showing pubic hair and scenes of unsimulated intercourse. One of the most famous images of full of shameless sexuality, however, is anal intercourse with butter in the form of lubricant. Paul, played by Brando, brutally crushes Jeanne face down to the floor and has intercourse with her, in which he vents his anger, humiliating his partner. It was the most powerful and controversial scene, especially considering the relationship of the young actress, whose experience on the set was to translate into many years of trauma.
In his later film, The Dreamers, the director is less sadistic, but still gives free rein to his bold approach to sex. Siblings Isabelle and Theo meet an American student, Matthew, with whom they form an erotically charged love triangle. In this film, the viewer will see many fantasies come true that are usually fulfilled while watching a pornographic film. There's sex with a stranger, threesome, voyeurism, homosexual acts. The three protagonists decide to indulge in bed experiments together, which, however, are not devoid of feelings compared to the relationship of the protagonists from Last Tango in Paris. The three of The Dreamers have a lot in common – they are connected not only by their similar age. They have the same passions, a similar outlook on the world, they share extremely romantic moments, because at some point a real feeling develops between Isabelle and Matthew. Viewers at this time, busy watching the characters in their most intimate moments, ask themselves how far the characters will go in their daring sexual activities. Bertolluci managed to make a very atmospheric film filled with bold but pleasing sex. This fact is even more enhanced by the beauty of the main actors – Louis Garrel, Michael Pitt, Eva Green – and the chemistry that forms between them. Their relationship, of young people who decide to complement evenings of lively discussions about politics, literature or film with bodily sensations, is one that gives the opportunity to feel a certain closeness with the characters, which engages the viewer not only during the scenes of their sexual initiations.
Bram Stoker's Dracula
Vampire movies are always crypto porn for me. The film vampire is most often portrayed as the most unbridled sexual persona that has ever appeared on screens. What's more – he doesn't even have to have sex to give that impression. A bloodsucker is a character who succumbs to his intense lust with his desire to suck blood from a person, becomes a slave to his lust, which always carries the same sexual connotations for me. The most complete example of this is Bram Stoker's Dracula, directed by Francis Ford Coppola. This film, apart from being a brilliant translation of Bram Stoker's classics into the language of film, is also the only such intensely erotic story about the cult vampire, lined with dangerous lust.
Coppola unhesitatingly placed unbridled eroticism at the center of his story, making love and strong erotic desire its driving forces. However, it is still camouflaged eroticism, which is deciphered only in the viewer's imagination as explicitly sexual connotations. Thus, Dracula is viewed as a bloody thriller steeped in sinister dark seduction. So much so that even the scene of licking the razor from the blood becomes incorrigibly arousing. What's more, the characters of the film, in their ghostly ecstasy, behave as if they reached orgasm at the slightest touch or close-up. A work such as Dracula can be effectively stimulating, awakening erotic, slightly dark fantasies. After this session, situations or things that were not a bit exciting before can suddenly become unexpectedly stimulating. A Dracula screening may therefore become a psychological game that, under the guise of an innocent thriller or costume film, sexually arouses an innocent, unaware viewer.
In the Realm of the Senses
It is no coincidence that the work of Nagisa Ōshima appeared on this list in the honorable last place. I approach this title in the context of a pornographic film with a smile on my face. After all, In the Realm of the Senses is nothing more than a porn with a artistic film-like feel. Although the works described above may have been characterized by extreme sexuality, it is only the work of the Japanese that uses sex as a narrative continuity. Sex is strictly the narrative in this film. Sex is what drives the story forward, sex is the determining factor in In the Realm of the Senses. The extremely controversial film tells the story of an obsessive relationship between the owner of a certain inn, Kichi, and his maid Sada. The characters become lovers who perform many uninhibited sex acts in front of the camera to experience all possible sensual pleasure. The sex in the film is natural, unsimulated and fully real. All the scenes, including the close-ups of Sada's face with semen dripping from her mouth, are real. Sada and Kichi's acts are powerful encyclopedic summaries of a variety of sexual behaviors.
This is hardcore pornography, full of images of various sexual positions or ways to satisfy their lusts. But it can also elicit laughter or pity from the viewer, such as in the scenes where Kichi seasons his sushi by dipping it into Sada's vagina with his chopsticks, or when Sada begs Kichi to urinate while inside her so as not to interrupt their intercourse to go to the toilet. In the Realm of the Senses is for viewers who expect a sexual discharge and really intense sensations from the film. Human lust is inscrutable, and whether In the Realm of the Senses can be a stimulating film for most viewers, I prefer not to speculate. After all, it is without a doubt an intriguing example of cinema, which so clearly showed how far you can go with eroticism on the screen before art becomes pornography. That's why it deserved a spot on this list.